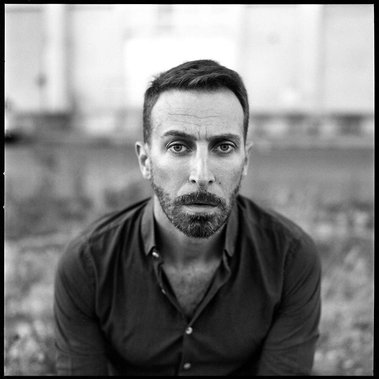 Norget Sylvain / But.Portraiture Photography
47 ans, né à Bastia.
Après des études d'architecture d'intérieur, Sylvain Norget a travaillé comme décorateur à Nice, Monaco et Paris pendant plus de 10 ans. Pendant toutes ces années il rencontre et travaille pour de nombreuses personnalités mais une rencontre marque particulièrement son parcours artistique, quelques mots échangés avec Helmut Newton, lors d'un passage à Nice.
Quelques années plus tard, motivé par de nouveaux horizons, il décide de s'installer à Bordeaux, ville de son enfance, et de changer de vie. D'abord modèle, il passe ensuite très rapidement derrière l'objectif et devient photographe professionnel en 2007. Fasciné par les travaux de Richard Avedon, Patrick Demarchelier, Patrick Swirc ou encore Helmut Newton, Sylvain Norget va rechercher "sa" lumière, cette lumière si particulière des noirs et blancs profonds. Pendant un an, il alterne travaux de commandes et autoportraits. Depuis 2008, il collabore avec différents magazines pour des éditos de mode, des reportages, des mariages, des portraits d'artistes et de comédiens.
Norget Sylvain / But.Portraiture Photography
47, born in Bastia.

After completing studies in interior design, Sylvain Norget worked for ten years on projects in Nice, Monaco and Paris. During this time he met and worked for many celebrated personalities, but one meeting in particular, with Helmut Newton, marked his route.

Motivated by new horizons, he moved to Bordeaux, the city of his childhood. Starting as a model, he soon passed behind the camera and, in 2007, he became a professional photographer. Fascinated by the works of Richard Avedon, Patrick Demarchelier, Patrick Swirc and Helmut Newton, Sylvain searched for "his" particular light, in that incredible domaine of black and white pictures.Since 2008, Sylvain has collaborated with various magazines for fashion shoots, weddings, artists and comedians' portraits and his self-portraits are renowned.